We know that we should not take the gossip re Arsenal signings too seriously, but if both the Guardian and the BBC report that we are interested in a player then I guess we are getting close.
https://www.theguardian.com/football/2016/aug/25/arsenal-set-to-beat-everton-to-signing-of-lucas-perez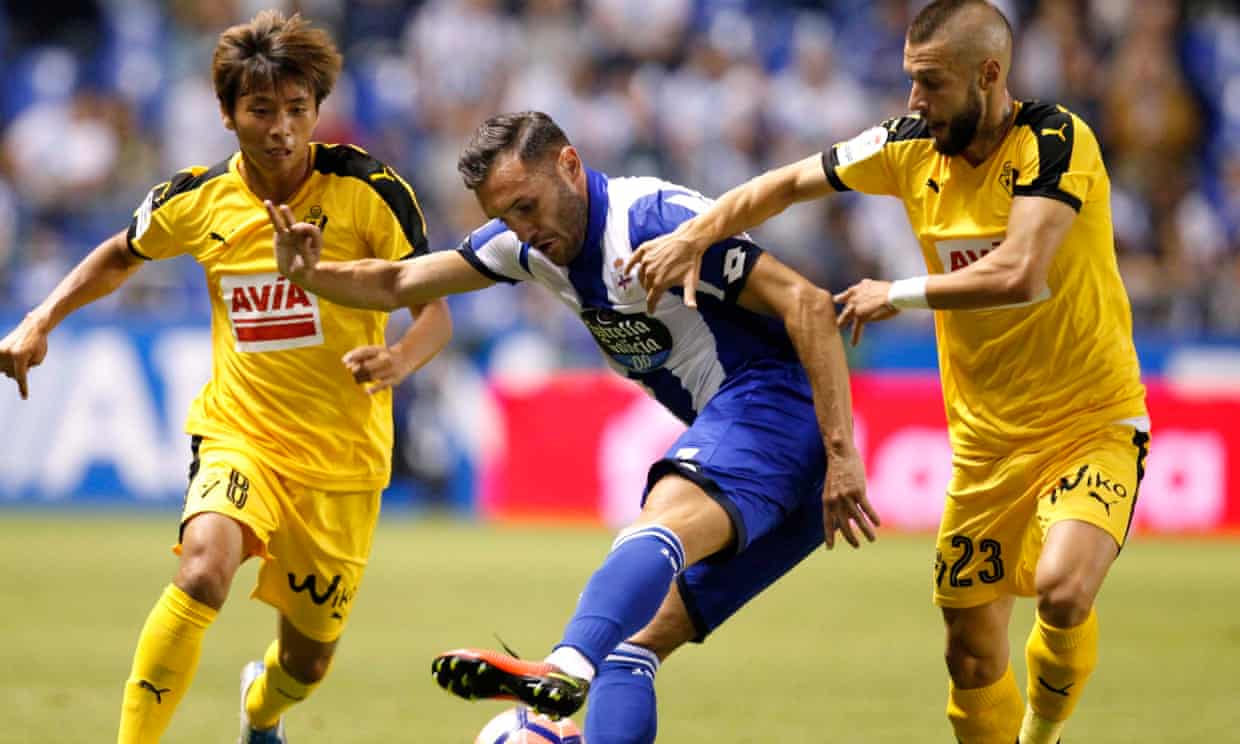 So who is this Lucas Perez playing for the beautifully named Deportivo la Coruna?
From the video below you can see he is not the tallest but neither is he small at 1.81m. The almost 28 year old seems very left footed which would suit us fine as he could play on the wing, supporting either Giroud or Alexis in attack. And Ozil seems to work best with fellow left-footed players.
https://www.bing.com/videos/search?q=lucas+perez+martinez+youtube&&view=detail&mid=33B2776F844E41922B1F33B2776F844E41922B1F&FORM=VRDGAR
He played 35 League games last season, with a total of 3141 minutes on the pitch. Lucas scored 17 league goals and produced an impressive eight assists. His pass success percentage is 79% and he produces two key passes per game on average. Those are the sort of stats that would suit Arsenal very well. I know that many a Gooner is dreaming of a super CF who scores 25+ PL goals a season, but I reckon Wenger has long ago decided he does not want to be too reliant on a single CF anymore. And it is about time that we follow suit…
Spreading the goals makes us less predictable and dependable on the form and fitness of one super player, and I am confident that between Alexis, Giroud, Theo, Danny and possibly now Lucas Perez we can score 50-60 PL goals per season. The rest will come from our midfielders and defenders, and our wider squad players in attack.
Lucas Perez had an average of 126 minutes between goals and assists in the league last season, and this is better than for example Alexis who needed 144 minutes between goals and assists in the previous PL season, and a lot better than any of our other options on the wing or in the CF position. I have a feeling that Wenger could play all of Perez – Giroud – Alexis, with the Spaniard and Chilean on either wing and interchanging regularly, in some of our games. Alternatively, he could rest any of these three and give the likes of Ox, Iwobi, Gnabry, Theo and Akpom a chance to shine.
Wenger is also likely to continue with Alexis in the middle during a number of games, and then play Lucas Perez and one of Ox, Theo or Iwobi on the wings. I don't know about you but that gets me quite excited too.
By all means, Lucas Perez could also play as our CF as he reportedly is good at hold up play, which could mean he could be a good direct replacement for Giroud in certain games. However, I cannot tell from the footage I have seen whether the holding CF role would fit our apparent transfer target.
I have a feeling that this signing will go ahead, as it totally makes sense from Arsene's perspective. Of course it could also be a typical Arsenal decoy for another signing in attack the club is hoping to make.
Let's wait and see. 🙂
By TotalArsenal