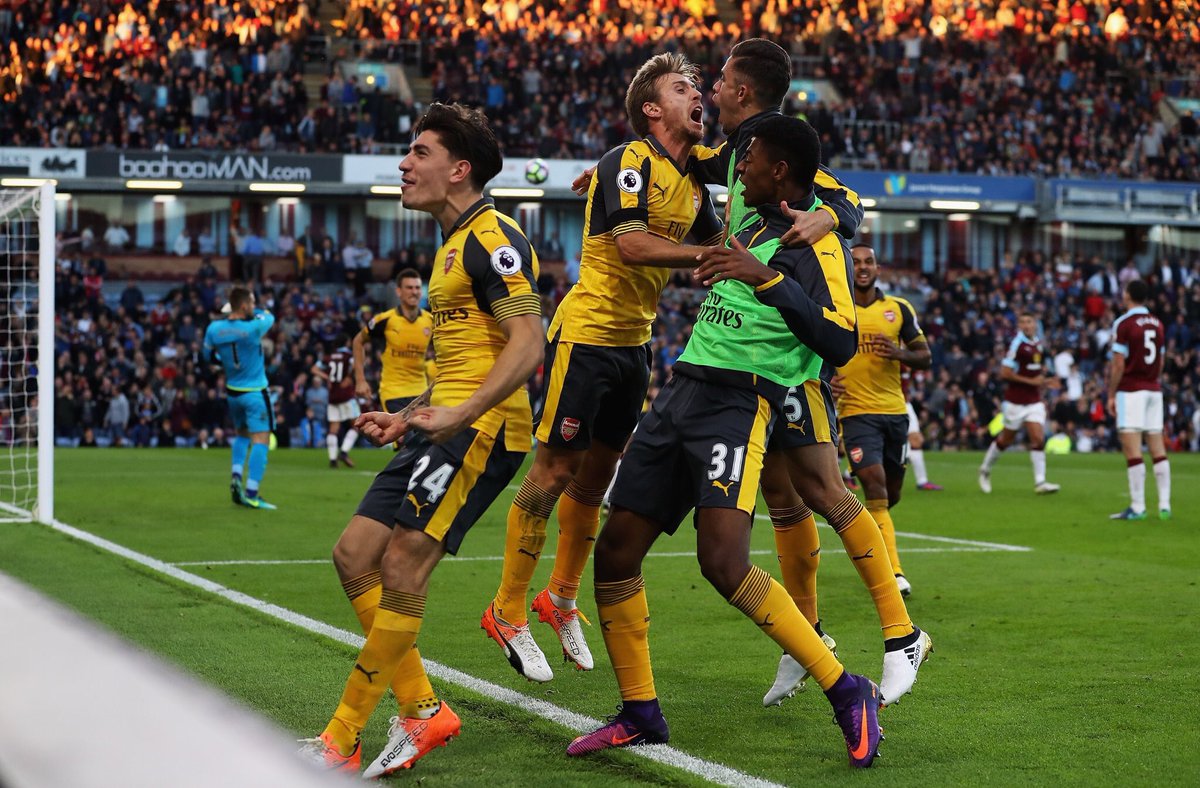 As expected, the away game at Burnley was a difficult mountain to climb. After two fantastic performances against Chelsea and Basel it would always have been hard to play with the same intensity and total dominance for a third game in eight days. It is hard to win a game that comes straight after a CL match: Bayern and Real Madrid drew and Dortmund and Barcelona even lost, Man City lost, Leicester drew at home. In the top competitions, it is often hard to get the full three points after playing CL football mid-week; and this is especially the case when a CL participant has an away league game to overcome.
Burnley are very good at building a defensive fortress around their goal, and against Arsenal they were very well organised and disciplined. During the second half against Basel we could already witness signs of fatigue of some of our key players, and today many a player was below their normal level of energy and drive. And if a team needs to crack a defensive fortress it is of course important that their players can move the ball round at a high tempo and with ferocious appetite.
I cannot fault the players for trying very hard to get the job done. And in the end they did, and that is all that really matters. Just imagine if Wenger could have played two or three out of Rambo, Giroud, Perez or Welbeck today; what a difference that could have made. The bench was light today, especially in the attacking department and it showed on the pitch from start to finish. But we also have a lot of character in the team and this is epitomised by King Koz, who threw everything of his body at the ball to get it over the line and win all three points for us.
I know we were a bit lucky to get the three points just before the final whistle was blown, but it is also important to stress that we played very mature and organised at the back and in midfield, which was quite different from many an Arsenal PL game last season. Not losing these sort of games is also very important, and I would have been happy for us if we had kept a clean sheet and had taken home just a point, even though it would have meant that we had not fully capitalised on Man City's loss earlier today. The full three points are of course a lot sweeter and are probably the best '20 years of Wenger at Arsenal' gift our manager would have wished for.
There are individual positives to take from this game, but I rather finish this post with pointing out the three team characteristics that got us the points today: desire to win for 90+ minutes, concentration and professionalism all over the pitch for 90+ minutes, and top camaraderie throughout the squad. The boys did us proud.
Happy Interlulling! 😀
By TotalArsenal