OSTERSUNDS' REVIEW: WE CAME CLOSE TO THE BRINK.
We were a lazy team. We played without energy. No quickness. No power. No commitment. Ostersunds was the superior team by far. I must confess, I felt embarrassed.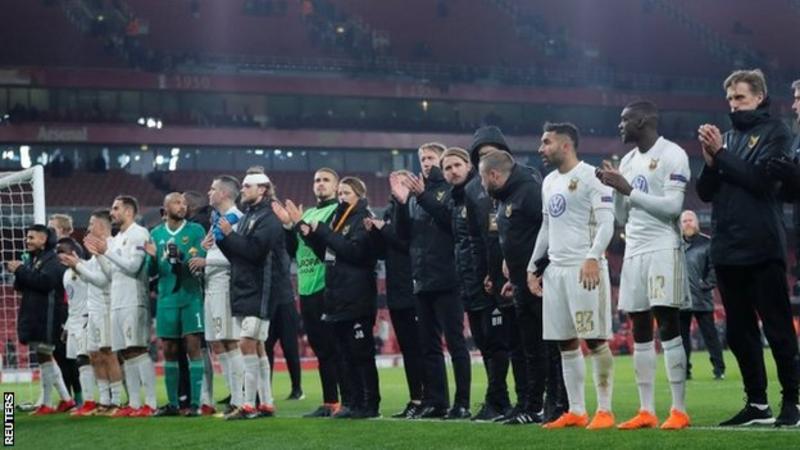 OSPINA ….. is better than Cech with his feet. But he needs to come out of the illusion that he is Ederson, the City's keeper.
BELLERIN … was one of the better players but that's not saying he was anywhere near great.
CHAMBERS …. never would be the athlete. He has to compensate by learning to be a game reader like Per. Otherwise …..
HOLDING …. same as Chambers.
KOLASINAC …. If there is one thing he is not, it is a defender. But as is his norm, came alive in our final third. Kola is the orthodox left winger. Nothing more.
ELNENY … lacked pace and incisiveness but compensated with energy and commitment.
AMN … too laid back. Does not utilize his gift of athleticism except under severe pressure. Not at all ready for the midfield.
WILSHERE …. his worst game ever. Very poor attitude made worse by the fact he had the captain's armband on.
IWOBI … bustling with energy doing nothing.
MKHITARYAN …. one of the better players but still not enough energy.
WELBECK …. not a midfielder. Obviously not a striker.
XHAKA …. was a good influence when he came in.
WILLOCK …. promising. Could do with greater agility.
NELSON …… needs plenty of hours in the gym beefing up.
WENGER … contrary to popular opinions, Wenger does tactics. But I wonder if he works on his players agility, energy and commitment.
FINAL SHOT …. we are now into the Europa round of 16 amidst many big name teams. We need to wake up.
By Pony Eye.