Atletico favour the 4:4:2 formation. They willingly concede ball and territory. They sit deep and patiently wait for opportunities for fast brakes or for balls-over-the-top.
Arsenal favour the 4:2:3:1. They want to dominate possession and territory. They build their attack slowly so the whole team can move together to maintain compactness and in the process find themselves playing the high line. Safe in possession, they patiently wait for openings to breach the opposition's defence.
The contrast in tactics cannot be sharper. We want to gain territory so we can slowly choke opponents to death. They willingly concede territory as a trap. Against Atletico, at our most dangerous is at our most vulnerable and vice versa. That is the deadly game.
Different tactics are mere expediencies to teams. A team seeks the one that works best for it. From that angle, Atletico has found the tactics that makes them punch above their weight so much so that they rub shoulders with the biggest teams in Europe. Add the parts and they are inferior to us, but with tactics that seem perfect for them they currently are outperforming us. The onus should therefore be on us to disrupt this status quo by assuming a tactical posture that would lure them away from theirs.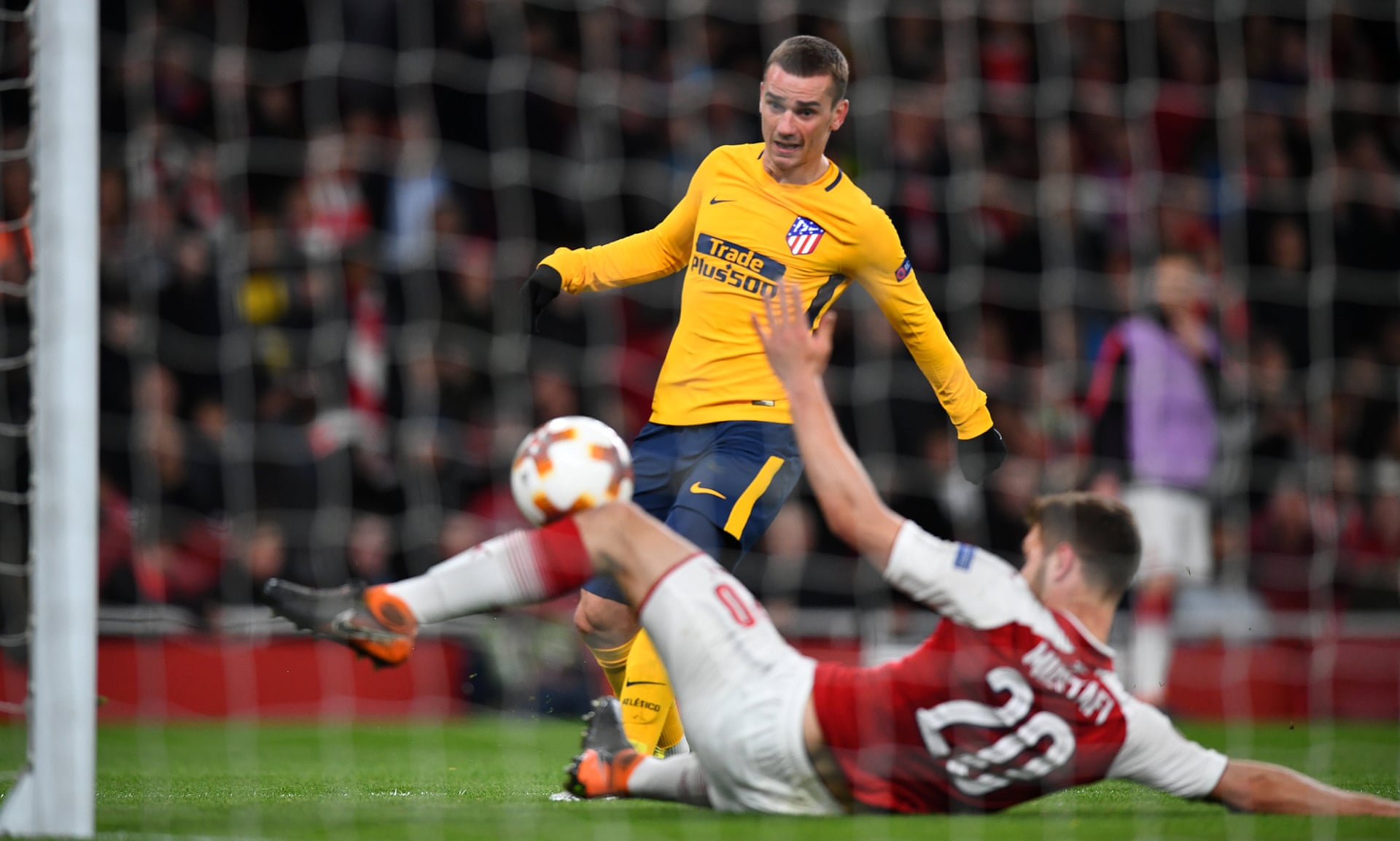 What we need to do, in my humble opinion, is to opt for a quicker transitional play as against our usual slow horizontal build up. This would open up the game a bit more as greater verticality stretches the field better and has more turnovers. Stretched field and more turnovers encourage end to end play.
The more open and stretched the game with them is the better our chances of coming out on top, because, in terms of the parts that make up the team, we possess the advantage.  Our strategy should be to create a tactical encounter that would place us at an advantage. For example instead of seeking a 65% to 35% possession ratio in our favour we should aim for say a 55% to 45% ratio. The closer the ratio, the further away from their tactical plan we will drive them. For this reason, Mkhitaryan's return should be particularly welcomed as he has a lot of directness in his play. Elneny on the other hand, as an example, wouldn't have suited these tactics.
This strategy should not be understood too rigidly. During play tactics ebb and flow depending for example on how the game is going. It will help if we score first as that would bring them out. If we concede first the task becomes much tougher.
Nothing is guaranteed. At the Metropolitano I expect the deadly game to be a battle in tactics.
By Pony Eye.