43 days till PL kick off for Arsenal, that is if the Arsenal v Man City date will not be moved. So just over six weeks and we are back in business. It feels like a small eternity but luckily we have been able to see some of our best Gunners in action in Russia over the last two weeks.
In general it is not a pretty story so far for our World Cup boys. Elneny played well but in a limited-ability team. Iwobi was left out in the second and third game, which I  thought was a tactical mistake, especially in the final game in which the Super Eagles sat back too much and missed a quality creator in the final  third. Perhaps the  biggest disappointment was Joel Campbell who was poor in Costa Rica's final game; he looked nothing like the raw talent we saw in Brazil four years ago.
Mesut Ozil was left out for Germany's all important second game but he was reinstated for the even more important final group game. He made himself available and looked to create chances for the Germans but the movement in front of him was limited and the World Cup holders looked dazed and confused when receiving the ball and passing it round. Low tempo, low inspiration, limited movement and technical limitations when presented with a chance, meant that the Germans had to say Auf Wiedersehn to Russia and fly home with their tails between their legs. Mesut looked knackered and sad at the end and it will take a while before he will be over this.
Ospina is through after looking a safe pair of hands in Colombia's goal. He will have a chance to steel the show this weekend when the 'lucky-losers' Three Lions will be Colombia's next opponent. Monreal, our Nacho, is also through to the next round but I have yet to see him in action. Welbeck? Through to the next round but very little involvement – a man on the periphery.
The real positives come from the Swiss camp. Lichtsteiner has looked fresh and solid in defence and was strong in supporting the attack too, with some very fine balls into the box for example. Looking fwd to seeing him in the mighty red and white of Arsenal.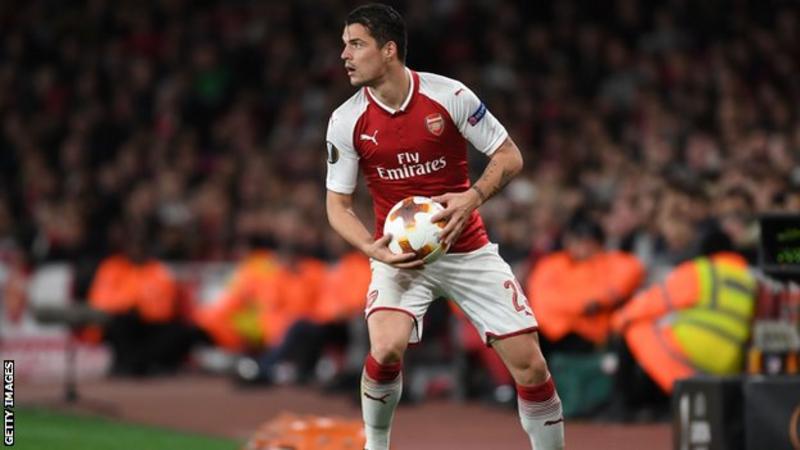 Xhaka has looked solid and central to all the Swiss team is about. An almost perfect balance between supporting the attack, controlling the midfield and feeding the attacking players constantly with simple and more tricky balls, Granit was the beating heart of the Swiss. His demeanour, positioning on the pitch and communication skills are those of a captain; and I predict it will not be long before he is made ours.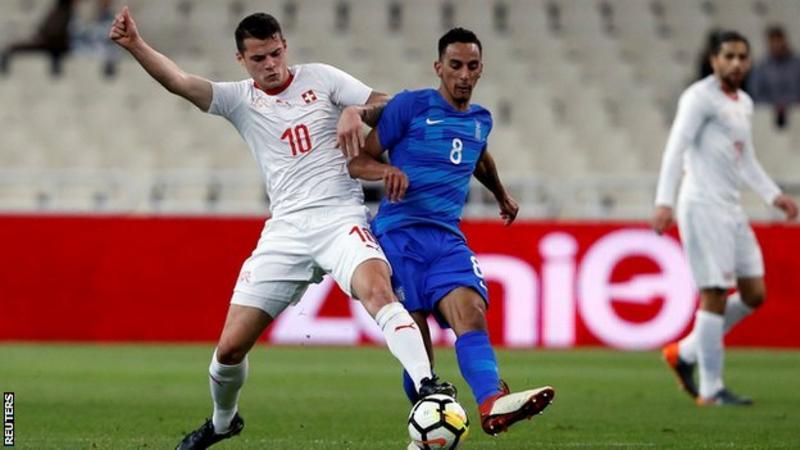 This Swiss team has resilience, steel and creativity and power up-front. I don't think they will have a chance to win it but it would not be a surprise to me if they reach the last four. Injuries and suspensions will be an issue for the Swiss of course, but I fancy them against the Swedes and the English/Columbians in the quarter finals, if indeed they go through. If it does come to a Switzerland v England confrontation you will have to ask yourself, if you are English that is, who you will support: Granit's Switzerland or the Spuds-infested Ingurland??! 😀
The good news is that a lot of our Gunners are now finished at the WC and have 43 days left to get ready for the new season. With so many of our stars not at the WC at all, there is a good chance we will have a competitive and fit team ready when the Northern Oilers visit us on 11 August. In the meantime, let's keep supporting our few remaining Gunners in this just about watchable World Cup 2018.
By TotalArsenal.