Divorce…
Arsenal, at least here in the US, is disappearing behind a(nother) pay-wall, leaving my television and heading onto the internet.   If I want to watch this weekend's 3 O'clock game at Newcastle I need to pay $49 to my TV/internet provider.  (It's been this way for several seasons, you know, for the mid-table clubs, who don't get the, other, made-for-TV time slots.)  As such, the experience of following my football club is becoming more like it is for my fellow Gooners in England–except, that I'm some 6000 miles away from the stadium and the lack of television coverage gives little (extra) incentive to get myself inside the Emirates.
Of course, I already pay a hefty monthly amount for my DirectTV package (including the cheeky extra $5 for some Spanish language sports channels that get me A LOT more footy.)  What's $50 more?  Well, at today's exchange rate it's about 38 pound 50.  The pound hasn't quite gotten back to its pre-Brexit levels it seems.
Still, as they as for more and more I think it's time to jettison my television plan completely–which is something I've stuck with, mostly because the company is now merged with AT&T, our cell phone carrier.  In fact, up here in these mountains the former telephone monopoly (it used to be call "Ma Bell,") is currently a distant 2nd best in terms of coverage.  For backcountry adventure, which can turn dangerous (injury, equipment failure, avalanche…) getting onto the Verizon network could be seen as a safety protocol–and worth whatever extra expense and hassle it takes to make the switch.
I'm also hoping to travel more and more and getting used to watching my football on the small screen (or plugging it in by way of HDMI cable to a bigger one) is probably the way forward.  Help me out here.  Surely, there are a few Gooners (most all of them, maybe) who have this figured out better than I.  So, I beg of you…
Help me cut the cord…
For these past dozen years–that's how long it's been since my family and I stayed at 17 Highbury Terrace and I fell for the Arsenal–I've felt that I've had a slight (very slight) edge over some Gooners in all the extra matches I could watch (live) on television.  And, you've got to watch them as they happen, in my opinion.  Trying to dissect the latest bad result/poor performance after the fact is No. Fun. At. All.
In reality, any real "fun" (or maybe a deeper pleasure) comes in being part of something bigger than myself, building "community" with the club, and, most notably, other supporters.  That last word might also use some quotation marks, I fear.  Instant reaction–typically comprising over-the-top and virulent, if not downright hateful BLAME–seems the way.  Blame the player (who gave the ball away, missed the shot or tackle), or better yet, blame the manager.   When that manager (seemingly) had his job for life, it got even deeper, the blame went even deeper.  What an irony that the art form of Wenger-blame perhaps reached its peak on a website called Arsenal Fan TV.
It's not all bad, of course, there are many Arsenal sites approaching things more rationally and doing yoeman's work in slogging through all the elements affecting our club's consistently more and more dispiriting results.  Indeed, the results HAVE slipped, but even if they hadn't, I wonder about the spirit of the reaction to them.  In many respects, I believe, the medium is the message.
Has the internet killed Arsenal?  Or at least taken A LOT of the joy out of it?
I think, perhaps, it has… For me at least.
Don't get me wrong.  I'll always have affection for the club and for the time and energy I've given to it.  And, I must say, the internet and early Arsenal sites REALLY helped me understand the game and the issues around the club.  And Highbury (the neighborhood)?…  Wow.  My time there was incredible and I hope to get back, even if I know that dropping in for a few days or a week (and a game or two at the stadium) will never compare to the longer and far more innocent time I spent there in 2006.
But, now what?…
It's an interlull (a word, I think, that was invented on the biggest and maybe the best or at least most consistent of all the Arsenal blogs, Arseblog).  What is to discuss?  TA wrote a post about the line-up for our first Europa League match, against a club surely only the tiniest fraction of Gooners had ever heard of?  In the comments there's been a small discussion of the broader squad and maybe more about a former player and his problems with cabbies.  The most recent comment is a cut and paste about UEFA looking into broadening their competitions to include more clubs, and, of course, to make more money.  There's hardly been a mention of our players playing for their national teams.
To me, that makes sense.  Club football is sooooo much better than the International game even if the recent world cup in Russia didn't seem as corrupt (rigged) as I worried it might have been.  Eliminate most of the favorites (and some of the dive-iest teams, helped, perhaps, by the first major use of video review by the referees) and the low level of quality in the football gives way to almost pleasant stories of Davids vs Goliaths (Modrics vs Girouds?)… Hell, football almost came home–by way of a repeated length-of-the-pitch kicks from the keeper or a penalty given for a pull down at a set-piece.  El Corte Ingles is not just a store in Spain.  Tell me why, please my dear English friends, throwing beer over oneself is seen as a good time?…
So, if international football is poor (or weird or certainly corrupt, in my view) then what do I do if the club football is (perhaps) even MORE rigged?  Oil and Gas billionaires are spending to compete with the "national" clubs (Catalunyans vs Castellanos in Spain, Bavarians in Germany).  And, there are even some American owners getting in the game (by buying the biggest English clubs).  The handful of clubs able to win the biggest competitions, maybe, has grown.  Are we part of that club?  Better ask Stan…
He's off with his cows, I fear, but that's how it goes.  I need to get with my puppy (and my people) and try and enjoy my surroundings before they're drowned by rising sea levels or smoke from forest fires.  Going local seems the antidote if they only want more money for me to get with my (global) community…and that community seems increasingly mean-spirited and blameful.  Who needs it?
Me, probably, so it's, as always, likely just a "separation," not a divorce.  I should say this before I go.  This site has been great (for me).  I wonder, however, if my bad attitude doesn't drive folks away.  If so, I apologize.  If TA keeps it going I'm sure I'll be like this guy…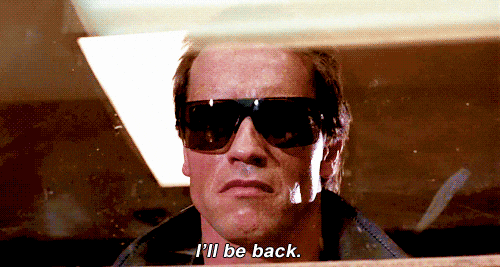 So, that's my plan, but I'm open to advice about how to be a better and happier Arsenal supporter.  Help me with my "plan."  Get me a link (for some free streaming, maybe) or otherwise help me around the pay-wall.  Otherwise, please enjoy the upcoming match at Newcastle.  Who will watch it live?  Is Match of the Day (or highlights from the dot.com) good enough?  Teach me, share your wisdom, give me the perspective that gets YOU through as an Arsenal supporter…
Go on then…
by 17highburyterrace