A lot of Gunners and non-Gunners are looking at next weekend's encounter with Liverpool as our first real test/ as a game in which the credentials of this Arsenal team will be really tested. I say ballsocks to that: winning tomorrow v the Glaziers is as important as the Pool game. They are both about winning three points, and playing against CP it's the sort of game that we have often struggled to win when we are on a good run. We are starting to get light-headed after WWWWWWWWWWWins and Palace are struggling this season, so the biggest risk is underestimating the task to come back home with all three points.
And despite the good run, Arsenal are still a work in progress and Pool are ahead of us right now. We could still beat them at the home of football, but structurally speaking the Dippers are a level higher right now. Emery keeps saying something similar, as per this extract from the BBC preview on tomorrow's game:
Arsenal head coach Unai Emery: "I think the first thing we spoke about when I arrived here was to improve our competitiveness, both individually and collectively as a team. We are doing that.
"When we started with the losses in the first two matches, maybe a lot of people were thinking it could be a difficult way for the club this season. Now, when we are winning, maybe the same people are thinking we are on the way to arrive in the top four.
"We aren't the best team now, and when we lost we weren't the worst team. We're a good team who need to improve a lot of things and take more confidence, responsibility and ambition to improve."
Emery is of course managing expectations and also keeping himself and our players with both feet on the ground, but it is also clear that he sets high standards and is not yet happy with the way the team is playing: "take more confidence, responsibility and ambition to improve". For me it remains OGAAT – One Game at a Time – and if we work hard, play with the right tempo and intensity, and take our chances, we have a good chance to take three points from the match. The Eagles have nothing to lose and will play in front of a loyal and loud home crowd; our luck may run out and we could concede a couple in the first twenty minutes or so, and then the true character of the team will be tested. What I am saying is, I don't expect this to be an easy one at all and the real credentials of this team will be tested tomorrow as they will in seven days from now.
How are we going to line-up? Cech or Leno? Sok, Mus or Hol in the CB pairing? Can Unai afford to drop Xhaka to LB again? A start or a Supersub cameo for Auba and Rambo? You tell me!
Here is my predicted starting 11
I reckon keeping Auba fresh on the bench to come on after sixty minutes to shatter the crystals is highly possible. Guendouzi and Rambo could join him then too from the bench. Nacho and Kola are doubts so I reckon it will be another tough one for Xhaka on the left, even though I don't think we can afford to take him out of the DM-pivot. However, Elneny, who remains an underrated player with many of the fans, will do a fine job next to our Uruguayan aspiradora, I reckon, and Xhaka just has to do another job for the team there (fingers crossed he doesn't get injured). Welbz, on a high after the winner in Lisbon, should get sixty minutes to run at the Palace defence and Ozil and Iwobi are expected to make starts. Mustafi to replace Super Sok to keep easing him back into the team and Cech to start on the bench with our midweek fixture v Blackpool in mind. Yep that is my team for this weekend.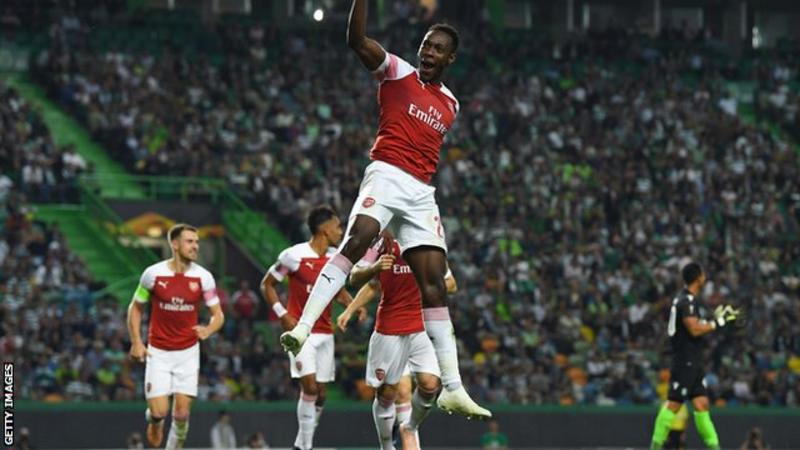 Enjoy the game fellow Gooners: forget about anything else and let's play our best football to make it 12xW so far.
COYRRGs!
By TotalArsenal.