With the sun shining warmly even here in Northerly Edinburgh, I felt it was time to put a new post up. The Cherries are coming to town and three valuable points can be earned tonight. With three points already gained at the weekend, a win would make it six in just a few days and that would be ideal preparation for the NLD, no doubt. But that is the last thing said about that game as it is, as always, OGAAT for us here at Bergkampesque.
Must-win, predicted-to-win home games, are never as easy as they sound. Yes, Bournemouth have a few key injuries and have been weak in recent away games, but E Howe will prepare well tactically for this one, and with our wobbly defence and a few bad bounces of the ball, we could be up against it tonight. So there is no place for complacency and we cannot afford to rest key players: all our focus needs to be on doing everything possible to win this game.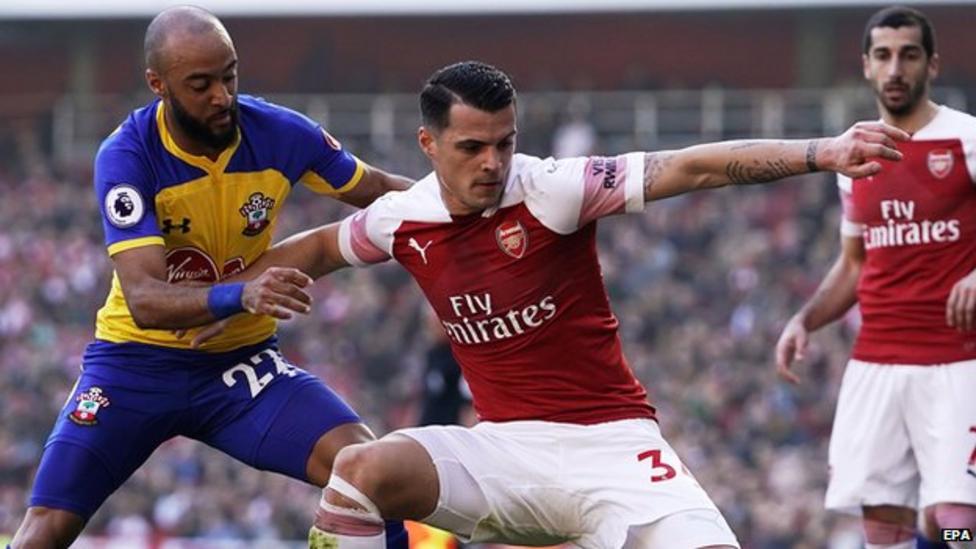 So who should start? Depends on who you ask. For me it is the same eleven as on Sunday against the Saints, but with Mesut in the hole and Koz instead of Licht. I really enjoyed our first half and felt that for the first time in a long Emery had the balance right. Xhaka and Torreira bossed the midfield and the Swiss' genius controlled the flow of the game. But there was also plenty of movement up-front with Rambo, Mkhi, Iwobi and Laca making it easy for Xhaka and Torreira to pick the right pass time and again. We had plenty of the ball too and our passing was sharp, and had we been sharper up-front we would have scored up to half a dozen.
So my preferred eleven are:
I reckon this will give us both defensive solidity – for which the combos of KoSSoK and TorXhak are crucial – and plenty up-front to never let the Cherries' defence settle. Will Emery go for the above eleven? Probably not. He may give Laca a rest and play Auba, but with the latter being our only experienced CF available for the UEFA games this may not be a wise thing. He probably will want to squeeze Guendo back in in the double DM-pivot, which is a bad idea imo. If he has to play him then do so instead of Ozil or Mkhi, but it would still make us less effective. However promising Guendouzi looks, we have stronger players in the squad for this crucial game.
Let's hope for a committed and focussed performance and three points in the bag.
CoyRRGs!!
TotalArsenal.