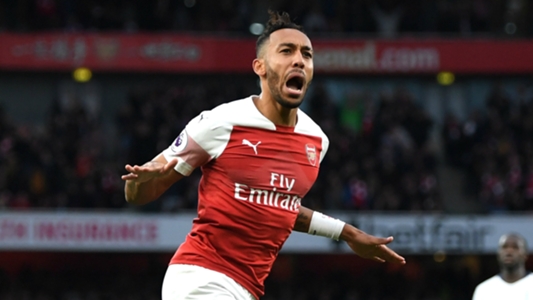 At this juncture, City is not my wish but on second thought they have lost four matches this season exactly the same number as us. We would have been identical with them except that we have drawn seven games to their two (pretty smart using the Ds instead of the Ws for comparison). This clash looks set to favour whoever is managing better its crises of confidence. That is saying they must be in the same boat with us.
Pep's philosophy is possession with winning the ball back quickly. It was a strategy with which he ruled the world. I dare say not anymore. His team still dominates possession but not as much as before because they are now unable to win the ball back as quickly. Since the Pep's Barcelona days, teams have developed more and more ability to beat the press and once his press is beaten Pep's soft underbelly is exposed; defending, particularly defending against fast attackers aka Auba, Pepe and Martinelli. But first of all his tiki-taka has to be contained.
City's dribbling numbers are relatively low for the amount of possession they enjoy. That is how Pep wants it. Dribbling has a high turnover rate and Pep is morbid about turnovers as is made clear in the most informative 'Pep Confidential'. Only his wide men (Sterling, Bernado Silva or Mahrez) are encouraged to dribble (it's safer to lose the ball wide). In their encounter last weekend Wan-Bissaka of United (top Premier League tackler after Ndidi of Leicester) completely shut out dangerous Sterling in their duels. Should Freddie give Mustafi that assignment at the right back position seeing that Bellerin is not yet up to speed defensively since his return from injury? Musti gets tastier the further away from his box and borrowing one or two ideas from United might prove a smart thing to do.
At the more central areas of the field, we need, not so much of tackling as having players who know how to protect spaces and unfortunately for us there aren't many that we have. Protecting space (passive defending) should rule out Guendouzi who is too drawn to the ball. The quick ball passing of City would bemuse him (remember Wenger yanked off Coquelin 'the tackler' at half time against Pep's Bayern). Freddie has to be inventive to find enough of such space specialists for our central areas.
United who beat City last weekend were brave to leave numbers up field. It threw the spanner into Pep's works as it left him unable to flood men into the opponents half as his team is wont to do. For our team to do same we must come up with a hardworking and competent midfield which is yet another grave task for Freddie. The truth is, against City there are too many blind alleys.
Predicted line up:
I like Smith-Rowe's rounded play which includes his mentality. This is a game for Torreira. He understands space and has that short tackling bust that are useful when City compresses the field. Luiz in the midfield gives stature and experience. Ozil is for manipulating space and time for our transition from a defensive to an attacking shape. Walker of City would be wary of venturing too far forward with Martinelli lurking. The 18 yr old has worked himself into reckoning. Auba would cherish the City defensive high line manned by Fernandinho and Otamendi, a pair of slow coaches.
Subs: Martinez, Bellerin, AMN, Guendouzi, Willock, Pepe, Lacazette.
A win, even a good performance, would fully kickstart our season. The boys need us more than ever.
COYRRG!!!
By PE.