Arsenal v Olympiakos – February 20, 2020
Founded on 10 March 1925, Olympiakos is the most successful club in Greek football history, having won 44 League titles, 27 Cups (17 Doubles) and 4 Super Cups, all records. Totalling 75 national trophies, Olympiakos is 9th in the world in total titles won by a football club. The club's dominating success can be further evidenced by the fact that all other Greek clubs have won a combined total of 39 League titles, while Olympiakos also holds the record for the most consecutive Greek League titles won, with seven in a row in two occasions (1997–2003 and 2011–2017), breaking their own previous record of six consecutive wins in the 1950s (1954–1959), when Olympiakos was unequivocally nicknamed Thrylos (Greek: Θρύλος, "The Legend").
Having won the 2014–15 league title, Olympiakos became the only football club in the world to have won a series of five or more consecutive championships for five times in their history, a record that was praised by FIFA with a congratulatory letter of its president, Sepp Blatter. They are also the only Greek club to have won five consecutive national Cups (1957–1961), as well as six League titles undefeated (1937, 1938, 1948, 1951, 1954, 1955). Olympiakos are one of only three clubs to have never been relegated from the top flight of Greek football, and by winning the 2012–13 title, their 40th in total, they added a fourth star above their crest, each one representing 10 League titles.
Olympiakos fans are renowned for their passionate and fervent support to the team, with the atmosphere at home matches regarded as intimidating. When they played Newcastle United at home in the 2004–05 UEFA Cup, the match was televised in the United Kingdom on Channel 5 and the guest commentator was former England international Tony Cottee, who was constantly mentioning how great the atmosphere was. During the game he was asked whether it was the most atmospheric stadium he had been to and replied: "I'd have to say it probably is. You hear a lot about various places and the atmosphere there but when you go you realise it's not all that… But this place is the real deal." The experienced Czech international winger Jaroslav Plašil paid further testament to the hostile atmosphere created by Olympiakos fans at home before his team Bordeaux visit the Karaiskakis Stadium, where he had played during his time with Monaco and stated, "It was one of the most intense atmospheres I've ever experienced in a stadium, so I expect it will be a bit like hell for us. Their supporters really can help their team." Former Paris Saint-Germain superstar striker Zlatan Ibrahimović spoke of his admiration for Olympiacos supporters after an Olympiakos–Paris Saint-Germain match on 17 September 2013: "They played in front of their fantastic public. Olympiakos supporters were amazing. My friend Olof Mellberg played here and he talked to me about the supporters. I never saw it live, but now I understand. It's amazing. It's a big advantage for Olympiakos." PSG billionaire owner Nasser Al-Khelaifi stated, "I have big respect for the fans here. I've never seen fans like Olympiakos' fans in my life. "PSG and Brazil international winger Lucas Moura in an interview with goal.com stated that Olympiakos home ground was the most intense and heated stadium he's ever played in.
We are all square having won four game and lost four, as mentioned the Olympiakos fans are among the most intimidating in the World so this will be a very difficult game.
Arsenal v Olympiakos – Champions League
29-Sep-09
Arsenal v Olympiakos
W
2
0
CL
09-Dec-09
Olympiakos v Arsenal
L
1
0
CL
28-Sep-11
Arsenal v Olympiakos
W
2
1
CL
06-Dec-11
Olympiakos v Arsenal
L
3
1
CL
03-Oct-12
Arsenal v Olympiakos
W
3
1
CL
04-Dec-12
Olympiakos v Arsenal
L
2
1
CL
29-Sep-15
Arsenal v Olympiakos
L
2
3
CL
09-Dec-15
Olympiakos v Arsenal
W
0
3
CL
By GunnerN5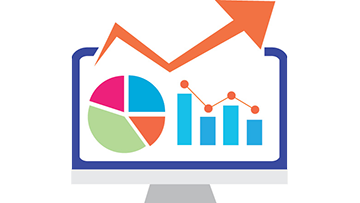 TA's Predicted Preferred Line-Up (probably not far from actual line-up, I reckon):
Ozil stayed back and Arteta will have to keep a few players fit for the Sunday game v the Toffees. So I expect Big Sok to come in for Mustafi (who would deny him a home coming?!). I expect starts for Martinelli and Willock and Auba or Laca up-front. I went for Auba as we just need his cool-blooded finishing in the Greek cauldron tomorrow. Xhaka-Torro axis is essential too, I reckon.