Southampton v Arsenal – June 25th 2020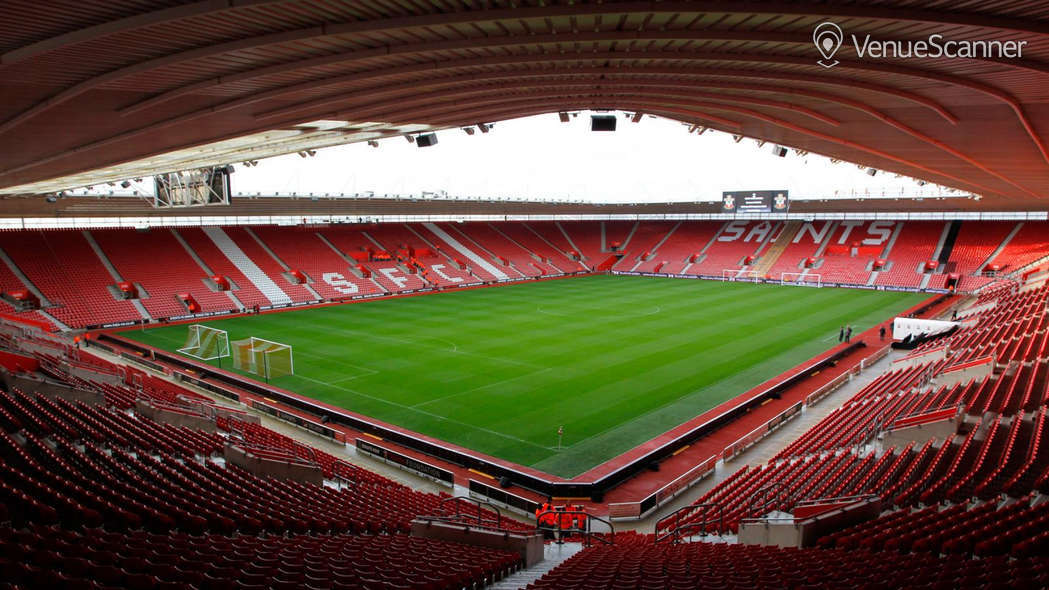 Southampton was originally founded at St. Mary's Church, on 21 November 1885 by members of the St. Mary's Church of England Young Men's Association.
St. Mary's Y.M.A., as they were usually referred to in the local press, played most of their early games on The Common where games were frequently interrupted by pedestrians insistent on exercising their right to roam. More important matches, such as cup games, were played either at the County Cricket Ground in Northlands Road or the Antelope Cricket Ground in St Mary's Road.
The club was originally known as St. Mary's Young Men's Association F.C. (usually abbreviated to "St. Mary's Y.M.A.") and then became simply St. Mary's F.C. in 1887–88, before adopting the name Southampton St. Mary's when the club joined the Southern League in 1894.
For the start of their League career, Saints signed several new players on professional contracts, including Charles Baker, Alf Littlehales and Lachie Thomson from Stoke and Fred Hollands from Millwall. After winning the Southern League title in 1896–97, the club became a limited company and was renamed Southampton F.C.
Southampton was among the founding members of the Premier League in 1992–93, but spent most of the next ten seasons struggling against relegation. In 1995–96, Southampton finished 17th with 38 league points, avoiding relegation on goal difference.
Mark Hughes was fired as the Saints manger after a poor start to the 2018/19 season and in December 2018 he was replaced by Ralph Hasenhuettl who has a record of (W22, D13, L26, Win % 36.1). He signed a new contract until 2024 during the Covid -19 pandemic.
Hasenhuettl recorded his first win as Southampton manger against Arsenal a 3-2 victory on December 16, 2018.
Here is a brief accounting of the game.
Ralph Hasenhüttl bounces on to the pitch. That's lift-off! The new era is very much under way at Southampton. Arsenal's 22-match unbeaten comes to a grinding halt on the south coast. Charlie Austin's late winner lifts Southampton out of the bottom three, while Arsenal stay fifth, three points behind Chelsea, who have just wrapped up victory over Brighton in Sussex. It was a game teeming with great goals – and two wicked deflections – but when it mattered most, Austin had a cool head to apply a fine finish, heading in Shane Long's lofted cross.
We have only won once in our last eight visits to St. Mary's (W1, D4, L3, GF9, GA14) so we can expect another tough encounter. Playing in a crowd-less stadium should have a neutralizing effect, although that has not been apparent so far this season.
Arsenal v Saints EPL Away Results
W
D
L
GF
GA
1
05-Dec-92
1
0
2
2
19-Mar-94
1
4
0
3
19-Nov-94
1
0
1
4
09-Dec-95
1
0
0
5
15-Mar-97
1
2
0
6
23-Aug-97
1
3
1
7
03-Apr-99
1
0
0
8
18-Sep-99
1
1
0
9
19-May-01
1
2
3
10
13-Oct-01
1
2
0
11
23-Nov-02
1
2
3
12
29-Dec-03
1
1
0
13
26-Feb-05
1
1
1
14
01-Jan-13
1
1
1
15
28-Jan-14
1
2
2
16
01-Jan-15
1
0
2
17
26-Dec-15
1
0
4
18
10-May-17
1
2
0
19
10-Dec-17
1
1
1
20
16-Dec-18
1
2
3
21
16-Jun-20
Total :
7
6
7
26
24
This will not be an easy game and we need to show up as a unified, supportive team. Injuries and red cards have put us in a difficult position defensively and our mid- field has not created enough opportunities for our strikers.
After a difficult re-start to the season Mikel Arteta has his work cut out to bring the team together, but I have confidence that, in the long term, he is the right person for the task ahead.
Arsenal v Saints  All time Away Results

W
D
L
GF
GA
Division 1
8
4
10
30
29
Premier
7
6
7
26
24
Total :
15
10
17
56
53
Overall Southampton has had our number at St Mary's – we need to change that situation.
GunnerN5
TA's Preferred Line-Up….
*Xhaka is in full training so I hope he will start… If not it will surely be Guendo