Dear Pierre-Emerick,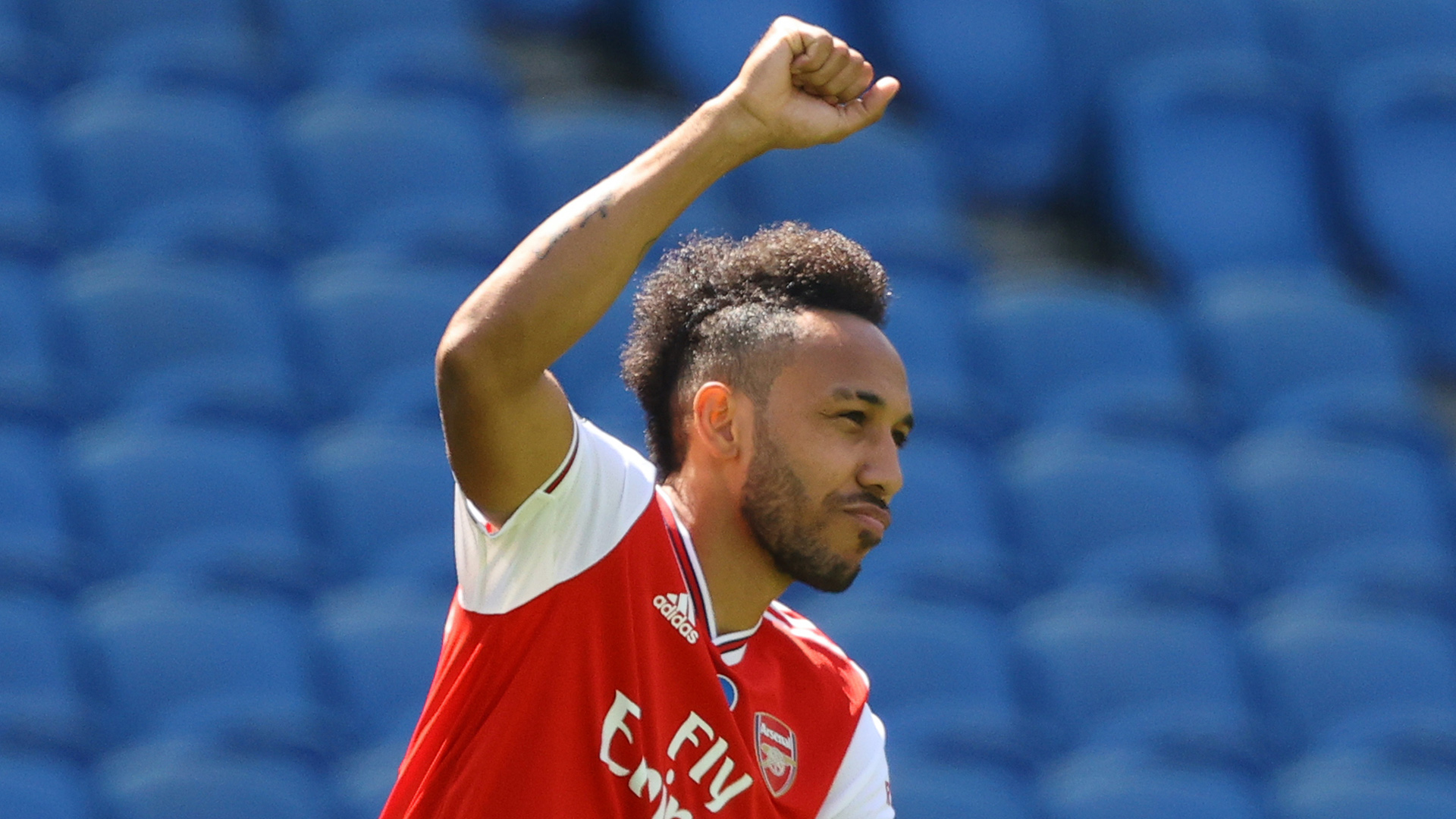 What a decision you have to make. You just turned 31 and are in the form of your life. You are Adored at Arsenal, a club with the potential to grow into a European Powerhouse. But the clock is ticking and for such a talented player you didn't win too much silverware until now. A few national cups in France, Germany and England, but no league titles or European titles. So doing a 'Thierry' and leave us for an established Powerhouse-club, and thus with a much better chance to win the heaviest silverware, must be very enticing.
I hope I am wrong, but it feels like we are your second option currently, and you are waiting for one of the current big four – Barcelona, Real Madrid, Juventus or Bayern – to knock on the door for you. They should do so, because you would strengthen the attack in all of these teams. But Barcelona are in a mess and they have to rebuild; Juventus just keep buying to finally win that dammed CL-cup again and are getting bored from winning the league year after year; and Bayern, the archrival of your former club who have tried to eliminate them by constantly buying their best players away, is surely not an ideal option either. I could see you in the Los Merengues shirt to be honest. So I guess if they come knocking seriously we will be in trouble.
I do hope, though, you are not waiting for an English team to come and get you, but I trust you would not want to hurt the fans like a certain Dutchman once did. This particular Dutchman was also keen to leave us and win the league with another team, and he subsequently did. It is his proudest medal on the wall no doubt, but now that his career is over he has no club-legacy to speak of. And this, dear PEA – staying at Arsenal and finishing your career at the Home of Football and leaving a legacy – is what's really at stake here.
Sign with us, and you will carry the standard in Arteta's revolution. Stay with us and you will have an excellent chance to become a club immortal – one of the Greatest Gunners. You will be the master, the main man, and loved by hundreds of thousands Gooners across the globe. You will be able to guide the super talents of Saka, Eddie, ESR, AMN, Nelson and Martinelli, and who knows who else, to the summit. This season, you will get much better service from our new signing Willian; Luiz, Xhaka and Tierney will love it to feed you with long balls you so like to run on to; Pepe will have trained his left howitzer into an even more lethal weapon and he wants to find you in the box with it. And Laca… what's he going to do without his buddy?
Arteta is on to something but I fully get it is a big decision for you. Titles and European Cups for Arsenal are likely to take a few years at least; and if that is your main focus then I hope one of those big four will come for you. I really do: you have given everything for us in the last three years and I will always have great memories of you.
But if you decide to stay with us and help Arteta to build something spectacular, you will have a football home for life, and maybe, just maybe end up with a well-earned league or European medal before you hang up your boots for good. It would be the sweetest reward for you.
You know what we want, Captain Auba. Please don't let us wait much longer.
by TotalArsenal.
Final Note: there is still time to join the Bergkampesque weekly prediction competition:
https://bergkampesque.com/2020/09/07/bergkampesque-trophy-how-good-is-your-football-knowledge-week-one/