Arsenal 4 – 1 Molde
It was a typical UEFA Cup encounter in which Arsenal initially struggled to dominate the game in the attacking third but then gradually our quality started to shine through, and in the end it was an easy win for the good guys.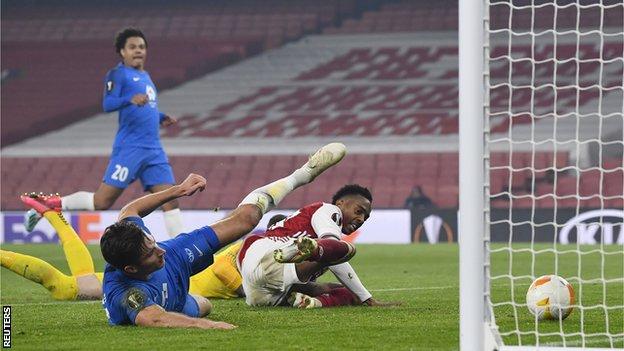 Player Ratings:
The ones that went through the motions…
Leno: 5 – uninspired performance in which Bernd had not much to do. He lacked calm and simply was not at the horses. Threw in his own windows for the only goal we conceded. Not impressed.
Kola: 5 – plenty of effort and energy but offered very little quality in the attacking third.
Luiz: 6.5 – relatively easy game for Luiz with a few fine long balls over the top.
Mustafi: 6 – went through the motions and tried to aid the attack.
Maitland-Niles: 5.5 – went through the motions and did not do anything wrong. But there was also little to be excited about.
Xhaka: 6 – see Mustafi.
Ceballos: 6.5 – a few nice passes and forward moves but nothing to write home about.
Willian 6.5 – put in a shift and there were some nice movements with the ball and passes.
Soares 5 – did not see much of him in the 30 minutes he played.
The ones that took the game by the scruff of the neck…
Pepe 7 – started off poorly with some ugly crosses and passes but got better in the second half (and last part of the first half). A good assist and classy goal. There is much more in Pepe but will we get to see it this season? Mikel might be losing his patience with him…
Eddie 7 – unlucky not to score but he gave it his all (offsite goal should have stood) and had his work cut out in the centre of attack. Loved his movement and eagerness to get in the right positions.
Joe 8 – was the creative force in attack, forced two own goals and scored a beauty once a gain. The boy is becoming a man.
Saka 7 – sublime assist for Pepe's goal and made the difference in the last half hour (together with Pepe and Joe).
(Tierney and Elneny did not play long enough to score them).
By TotalArsenal.