When reviewing an Arsenal game I take the wider picture, as I see it, into consideration: Arteta took over the team in very difficult circumstances, made much worse by the C19 crisis. After the football lockdown he worked with what he had and achieved three massive things: we won the FA Cup, we qualified for Europe AND we beat big teams over the summer months. I will never forget how Arteta gave us so much pleasure during these dark times. Now Mikel is working on building the team up from scratch and this will take time. I don't expect anything this season but just hope to see gradual progress towards a team and way of playing that will conquer all. There will be bumps in the road and that is okay.
I think Allezkev summed it up the game excellently last night: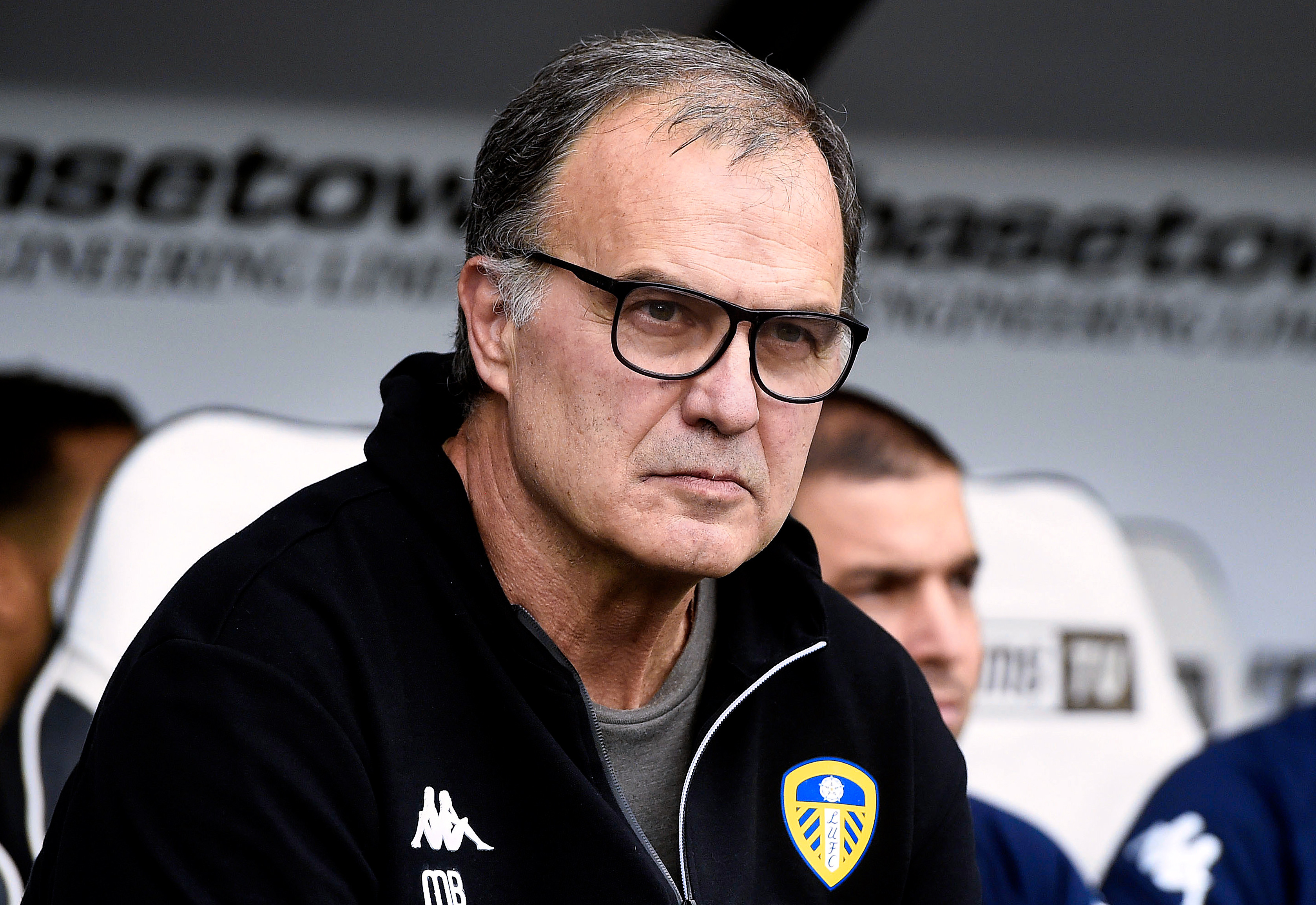 Argentinian manager, therefore Leeds are very adept at all those irritating snide elements that Argentinians are very good at especially at our corners where it was a wrestling match, but again we aren't cynical enough, you need to go down when you're being obstructed at corners, make the referee make a decision, he pretty much gave us sweet f a all afternoon anyway.
Some of the Leeds challenges were borderline reds especially the two footed lunge on Gabriel that left him hobbling, poor poor performance by referee Taylor but not for the first time with him.
And the hand ball in the box off of the Aubameyang shot, is it 'only' Man U who get those and the late tackle on Saka, again ignored. Leeds walk a thin line between aggressive tackles and recklessness, I though we were lucky none of our guys were seriously injured.
As for Tierney it's a shame a few more of our players didn't gang up on the cheat who got Pepe sent off, as a team we're just too passive, we really need an injection of Vieira/Lauren/Keown into this mob of nice guys.
Great performance from the 10 men, they showed some bloody mindedness and that was welcome. Pleased to see Willock start but gutted he was subbed off, no choice really. I thought Nelson did ok, he was certainly an upgrade on the useless Willian, I'm really beginning to dislike that lazy ex Chav layabout.
Leno put in a great performance and he seemed to be releasing the ball quicker, which was encouraging, shame that Aubameyang didn't get a break, sometimes you just need a bit of luck to end a goal drought but he can't buy a goal at this time.
Yeah, Pepe was being wound up but what he did was just dumb and now we lose him for 3 League and League Cup games, so it's the Europa for him and Nelson taking his place.
We really need to do some serious and I mean serious, no larking about, serious work on corners, free kicks and throw ins because we are just so so poor in that discipline.
As games go after international breaks it was pretty standard fare and I'm not surprised that we looked a bit disjointed, Leeds pretty much had their entire squad together during the break and it showed. All the shame I'm a bit concerned by the negativity I'm seeing elsewhere, it's both irritating and surprising at how quickly Arsenal fans turn these days, I do hope that the ownership show some resolve because never mind the Wolves game, if we get a tanking by Tottnum then it's going to really get toxic.
It was a strange game from the start; it felt like a cup game in which both teams needed to win. We sat deep but also tried to push up, with Granit protecting the defence and Ceballos and Willock trying to connect with the attack. Neither of them shone last night with both lacking the overview and nous to dominate the midfield. Xhaka sat too deep for my liking but it was necessary as the opponent really loves to get in front of our 'D' and shoot from there or make deadly passing combinations. Leeds did well to keep us from establishing our formation and dominate the game; they had us rattled and only strong defending in the box kept us from conceding.
Our attackers were too isolated and the chemistry between them was once again missing. In fact, all over the pitch we were lacking that much needed connectivity between the players AND between the lines. It felt like the first game away from home after an….. interlull. There were so many bad passes and we had little flow throughout the game. I also fully agree with Kev that the standard set-pieces stuff needs much improvement. We played poor for big parts of the game and were seldom in control, and I don't think that would have happened with either (or both) of Partey or Elneny on the pitch.
Pepe's sending off was a painful and avoidable set-back but very much out of character, so one he hopefully will learn from. He needs to speak out on how he was provoked by the Leeds' casualty of grievous bodily harm as to make contact with his head.
The introduction of Saka made a big difference and he was involved in our two best chances to go home with all three points, but both Auba and he fluffed their opportunities. Of course we were lucky not to concede at least one goal last night with the woodwork favouring the boys from the home of football all night long.
Leno was in his element, Gabriel was a rock, the full backs did their bit with verve – that measured billiard-ball pass by Bellerin to Saka late on has totally restored his credit for me – Holding and Xhaka put in a shift, Auba is getting close to scoring again and Nelson and Willock put themselves about. Saka is class.
Of course there is much to improve on, but once you have accepted that this is inevitable – that we are watching a restoration progamme – it is a lot easier to enjoy the game more and take the positives from it. The boys did us proud and fought for that point and more – there is steel in this team.
Bring on Molde and Wolves in just a few days time!
By TotalArsenal and Allezkev