Arsenal have not scored a goal in the league this season from a losing position. The recipe to defeat Arteta's Arsenal has been to go up a goal and to set up a low block. Most people will point to our lack of creativity and a #10 to be main contributors for why we cannot break down low block teams, but the truth is that a good low block generally negates your creative players from creating in those central positions.
Today, I offer three main ways to break down a low block:
1. Crosses into the box
2. Movement to pull defenders out of position (usually overlapping and underlapping runs)
3. Quick switches of play from one flank to another to create overloads
In order to do #1 effectively, you either need a target man (like Giroud) to capitalize or at least be a threat (we don't have one) or swing in a mix of fast, low and early crosses before the defense is set (we don't do this). The high, lofted crosses we are sending in are even difficult for a target man to slot home, as they rely on power and strength when heading to add pace to the cross.
Crosses into the box can also include cutbacks, which was the classic Emery specialty and something that Pep's City teams often leverage for easy goals. However, we only used cutbacks on one occasion on Sunday and a dogged Laca could not get onto the end of the chance from Bellerin.
#2 only happens if you have an ultra-athletic midfield that understands the soft spots in the low block and how to capitalize on the half spaces (AMN is the only midfielder we have that can do this, along with Partey if he's paired with a fairly mobile DM like Elneny).
#3 is a trained pattern of play that requires the player making an early, quick switch of play by sending the ball high to the opposite flank to begin an overload immediately before the defense can set itself. This is something Klopp's Liverpool and Ancelotti's Everton frequently do regardless of the low block, in order to create a numerical advantage in a dangerous attacking position.
As you can see, we have not been doing any of the above lately, which is why we have still not been able to solve this puzzle. Of course, having a world class creator that is confident and skilled enough to play those incisive passes in central areas helps, but your attacking players still need to make the correct runs to capitalize on those chances (our off ball movement is more or less non-existent most of the time). The irony is that the low block was exactly what Arteta employed last season to get results against the top sides and the futile high, lofted crossing was what Pep's City resorted to once they could not break us down.
The answer then, is to coach your team on a combination of all three of the above, in order to provide some level of unpredictability in your attack. Liverpool, for instance, do #1, 2 and 3 exceptionally well, which allows them to often succeed against the low block. City do #1 and 2 well.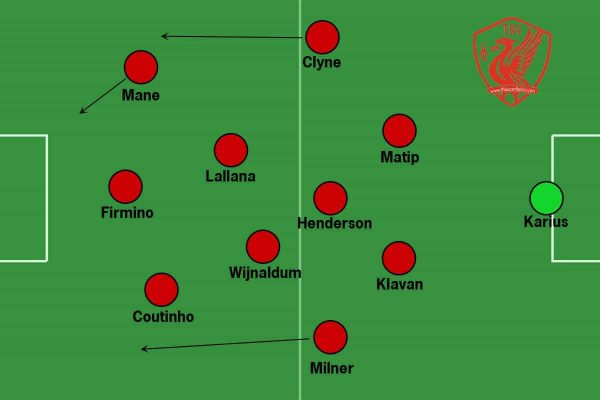 Are there any solutions that I have missed? Which of the above do you think would be easiest for us to implement with the current pieces we have?
By Highbury Harmony