Another loss at home and it all is hard to take. Yet I thought we played some good football but were unlucky once again. Does anybody do astrology? Are we soon coming out of this dark corner, hey?!
I am Granit's biggest fan but there is no excuse for that behaviour and letting the team down so badly. And then, op top of it all, Auba's egg-shaped head somehow scores an own goal. Tough times at the home of football, but we have got to keep going.
There were once again some good performances and they need to be highlighted, as well the under-par ones of course. However, nobody stood out enough to deserve the MOTM accolade.
Player Ratings:
Leno: 6.5 – not much to do and not at fault for the goal.
Tierney: 7 – solid at the back and worked his socks off in attack.
Gab: 6.5 – couple of dodgy passes at the beginning, but another committed performance.
Holding: 6. – same as Gab.
Bellerin: 6.5 – always willing to receive the ball and tried hard to get forward.
Elneny: 5 – lucky to stay on the pitch and added very little to the attack this time.
Xhaka: 3 – he let us down. The haters will hate you even more, Granit… That was dumb.
Saka: 7 – once again very driven and played really well in the last twenty minutes.
Willian: 6 – I know many have it in for him, but imo he had a committed game.
Auba: 5 – tried hard but he had an unlucky game. I cannot blame him for the own goal.
Laca: 5 – tried hard but just lacks composure at the moment.
Subs:
Ceballos: 5 – chicken in search of its head.
Maitland-Niles and Eddie: not long enough on the pitch to make a judgement.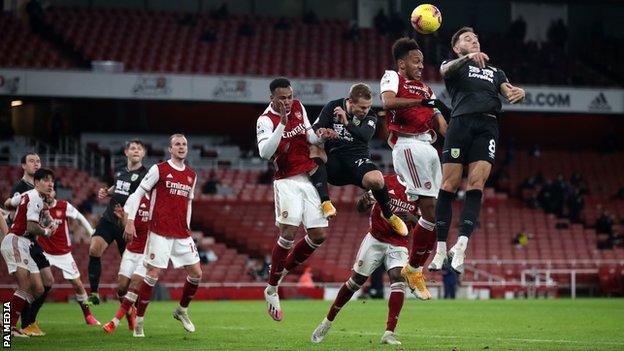 By TotalArsenal.