Blowing hot and cold – player ratings on Arsenal 1:1 Southampton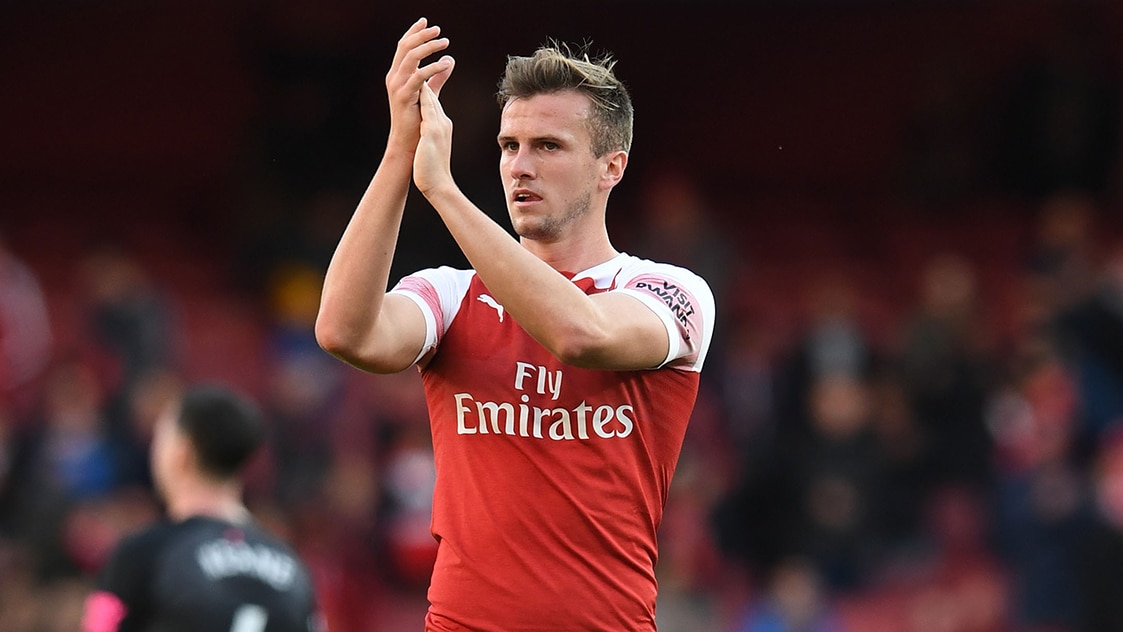 Bernd Leno 6.5
Didn't have much to do, the goal was not his fault and prayed well when Redmond hit the crossbar. His distribution was worse than usual, probably related to playing less from the back than usual. Not the weak link in the team. Based on his post-match statement he seems to understand the problem with the way Arsenal played in recent months.
Ainsley Maitland-Niles 6.0
A mixed bag of a performance I. Our interception king for the night, but gave the ball away multiple times (without pressure) in dangerous areas. Tied with Saka leading the 'lost possession' department (with 18) which is something people don't appreciate for a defender. Had the worst passing percentage of all 27 players on the pitch bar Leno. None of his mistakes led to a goal, yet it was a missed opportunity to stake his claims as RB/RWB.
Rob Holding 7.5 – MotM
A (slightly) mixed bag of a performance II. Was our best passing defender, albeit some of his long balls seemed overly ambitious. Made the most clearances on the pitch, and won all of his aerial duels, delivered crucial blocks. Yet almost gave a second-half penalty away, and lost his man Redmond in a critical moment. He hit the crossbar himself in the dying minutes with a beautiful, powerful header that deserved to go in. Among the few who can be proud of his performance.
Gabriel Magalhaes 3.5
There are some cases where it makes sense to sacrifice yourself as it is often easier to keep the score than to come back from behind. This was unfortunately not the case here. Gabriel was sent off for needlessly fouling Theo Walcott on the halfway line. It was his worst performance in an Arsenal shirt, undid some of the good things with letting his teammates and manager down.
Kieran Tierney 6.0
I have to come clean: I really think Kieran is one of the best LWBs in the league, but LCB is not his best position. He was solid in the second half of the game, but couldn't really contribute to the attacks, and looked shaky when facing fast wingers. Could have made Walcott's life a bit harder, but that would have been the task of a hardcore CB. Made 4 clearances though, but only a single interception.
Bukayo Saka 7.0
A mixed bag of a performance III. On one hand he often was Arsenal's bravest player going forward and played a huge part beating 3 men building up Aubameyang's equaliser. Dared to dribble at times. On the other hand he was wasteful in possession: only 1 out of 5 crosses connected, made pitch high 3 bad controls, and quite a few wrong decisions spoiling some of our promising counterattacks. (Interesting fact: Arsenal made 12 bad touches, Southampton only 2.) Still he was one of the brightest players on the pitch, but that tells more about the rest of the team than Bukayo.
Mohamed Elneny 5.5
Mo's performance was not a mixed bag this evening. As usual, he didn't make major errors, but nothing extravagant either. He made his short, efficient (side) passes, took his part in the defence with a block and 2 clearances, but his offensive contribution was non-existent. He had 3 good games this season (against Fulham, MU and Rapid), so he should rather play away from home. J Despite his high workrate and cheerful personality, he doesn't seem the proper midfielder if we want to win a game.
Dani Ceballos 6
A mixed bag of a performance IV. If I were watching only moments of the game (e.g. during a family dinner) I could feel Dani being our best player, or even the worst depending on which parts I saw. He was our most creative player, (maybe the only one), especially in the final third. He spotted a few delightfull passes, and even had a decent shot from Nketiah's "assist". Yet he blew our best chance by going down for a tame penalty claim (which was not impossible to get) when – looking for – an assist would have been the better choice on so many levels. Was booked for dissent, which is quite stupid for a player of his intelligence. He had to cover for Tierney as he joined our attacks which suits Xhaka more, as it limited his value creation. And another reason for not playing Kieran as LCB…
Nicolas Pepe 5.5
Another missed opportunity to stake his claims. Had a shot blocked in the first half. Did not offer much offensively, but was surprisingly active in defence. Won 7 of his 8 duels which is uncharacteristically high in his position. Gabriel's red card affected Nico, had only 35 touches. He was substituted in the 85th minute – and while Cedric couldn't change the game, it wasn't a bad or unfair decision from Mikel.
Eddie Nketiah 7.0
A striker with tackles and clearances. Struggled to get in the game in an offensive capacity as Southampton controlled possession. Nicely set up Aubameyang for the goal, and was sacrificed after the red card. Not for his lack of efforts, as he worked incredibly hard pressing the Saints' defense all night. Overall Eddie did well, probably enough to start against Everton on Saturday.
Pierre-Emerick Aubameyang 6.5
Finally a goal – and a really nice one – and from open play. I hope it does a miracle with his confidence. But this rating won't, as to be honest he took the only chance that fell his way to end the goal drought but offered little else. But now let's celebrate his superb finish and hope for more to come. He should work his socks off in the remaining 4 games in December not to let TA down. 😉
David Luiz 6.0 (for Nketiah, 65)
The Brazilian is a quality six-yard-box defender and did a good job of marshalling Arsenal's back line under continuous pressure. Will most likely start the next game following Gabriel's red. Important cameo.
Joe Willock 5.5 (for Ceballos, 67)
Seemed to demonstrate Arteta's will to win the game as he is a box-to-box attacking midfielder, but Joe was preoccupied with defence. Provided more legs than creativity. Made only 3 passes in 28 minutes (with 100% efficiency).
By Péter Bárány