All our Center Forwards look the same. They are waiting to pounce on a quality ball all day long. Auba is average on the ball and with his passing; Eddie is not much better and the quintessential pouncing forward; Laca is again a bit better but nothing to write home about: they all are natural finishers but as footballers quite limited. Our wing play is really not bad at all but too often our attackers do not join in but wait in the box for that top quality pass. Most of our opponents are just too good at defending to make this approach work.
All are not strong in the air so defenders only have to worry about the low to the ground passes. Usually they outnumber our attackers and not enough runs are made from midfield to add an extra threat. As a result, our attacks are often one-dimensional and as sharp as cooked spaghetti; something has to change.
We discussed the need for a nr10 sort of player behind the attackers. There are a few who can play in that role. Under Arteta, and rightly so, this needs to be a hard working midfielder who will score regularly. The only player who fits that bill realistically is Willian. We have a few youngsters like Willock, ESR or Saka, but our real hope has to be Martinelli once he is fully fit again.
I still think that just playing a nr10 will not resolve all our issues. Our attackers in front of this position need to be able to receive the ball and keep it, pass clever balls, dribble and thus help to create openings and chances for each other. I just don't see the likes of Auba, Eddie and Laca do that enough. It is also fair to say that Pepe remains a work in progress.
What we are crying our for is a CF who is strong in the air and can do the hold up play really well. Somebody who can pass and combine with others and who is a focal point for both our nr10 as well as the wing players. Arteta needs to mix things up a bit. I agree he cannot score the goals for his attackers and they have been missing form significantly, but just waiting for it to change by itself may just not work.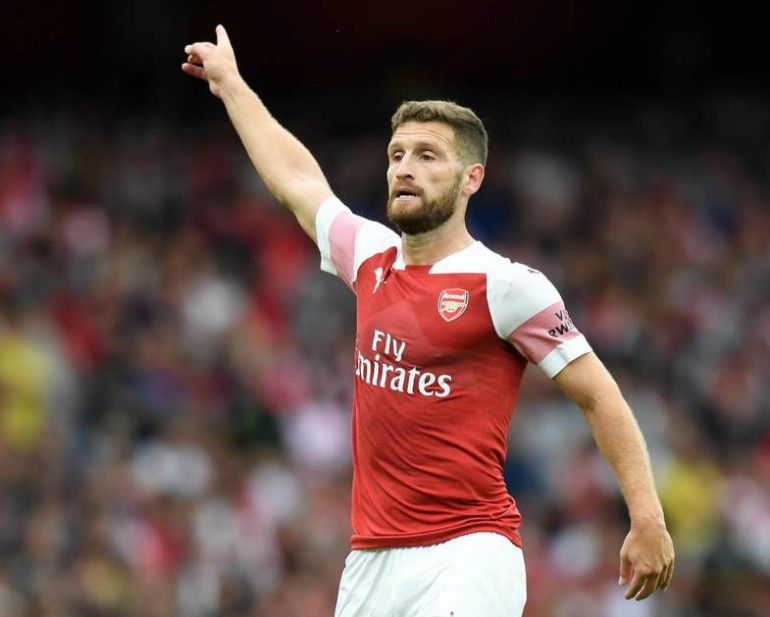 There are some big games coming up before the TW opens, so why not try something different? Who is strong in the air and likes to hustle with players, can receive the ball well and pass accurately (enough)? Other than a youngster like Moller, I cannot think about anyone. So why not try one of our unused defenders with an eye for a goal for a few weeks? Just to mix it up a bit. Shkodran this is your moment! 😉
By TotalArsenal.