By all accounts Arsenal are close to signing Ben White from BHA for a huge amount of money, reportedly around the £50m mark. If money is tight then that seems a weird choice by Arteta and Co. Surely, Arsenal could really do with a quality 'nr10' type or a tall beast of a CF instead?!
Arsenal to sign Brighton's Ben White in £50m deal – BBC Sport
We don't know what the club's plans are this summer and how much it is willing/allowed to spend. We have been linked again with Aouar and a return of Odegaard seems also on the cards. I was also pleased to see us being linked with Tammy Abraham who I rate highly.
But why spend so much money on another defender? If you look at this footage of Ben you may get an idea.
Ben White | A Rolls-Royce of a Centre Back | 19/20 Highlights – YouTube
Arteta has of course a vision of football for Arsenal, and key to it all is being able to build up the game from the back. For this he has relied a lot on Xhaka and also Partey rather than his central defenders. But getting this done mainly from midfield slows us down as they will have to find space and the defence needs to be able to get the ball to them quickly and accurately. Mari, Holding and Big Gab are decent at this but certainly not great. Rob is probably best at playing out from the back but I am pretty sure Arteta wants more. Holding's final ball is below par and he seems to get over-cooked when he is blasting forwards.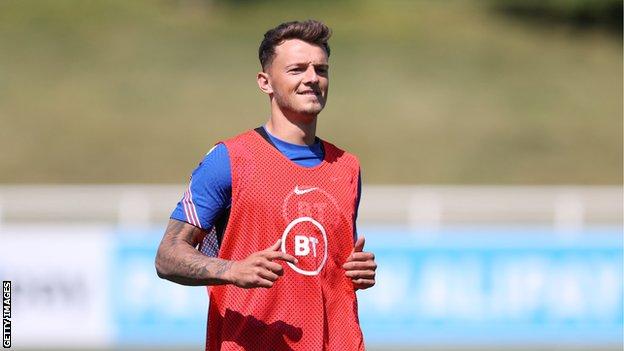 Now look at how White runs so well with the ball. He is fast, very ball-tight and his final pass is razor sharp. This is exactly what Arsenal have been missing and having such a threat from the centre of defence as well as the flanks (through Tierney and co) will make us play a very different game. White is not the tallest but seems to have a good jump and timing when he is defending set-pieces. Furthermore, he is a strong and fast tackler and puts his body on the line. Actually, White reminds me a bit of Thomas the Verminator in his best years for Arsenal.
He is right-sided CB and we do need an extra man there. Holding and White can compete for the RCB spot but I can also see them both play in a 3-5-2 or 5-3-2 formation.
I trust Arteta to make the right budget choices and Ben White may well the man he wants more than anybody else, right now.
Let's wait till it's formally announced at Arsenal.com but I am all for White joining us this summer.
By TotalArsenal.