WBA 0 – 6 Arsenal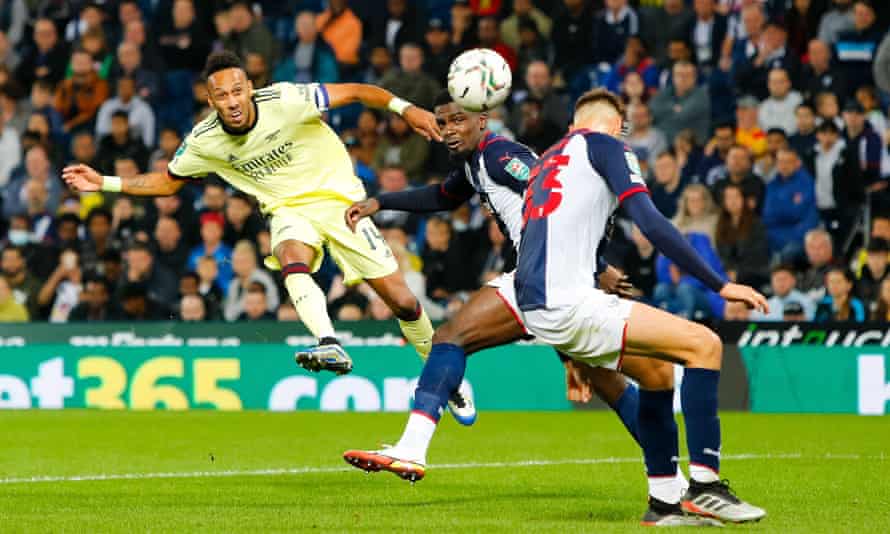 I will say this only once in this post: I know we played a second string team, and even though it was an away game, we should not read too much into our performance. Having said that, here are my eight quick and dirty positive observations:
RAMSDALE: looked like he has been playing for us for years. Confident in those green short sleeves and bright orange, fire-resistant gloves. He has 'overview', good sense for the best redistribution and is calm and accurate with his feet. I also loved his spontaneous energy when in danger.
Auba: I saw a look on his face at the end of the game I had not seen for over a year. Mature and Present(!) with real focus in his eyes. He needed that hattrick, those goals so badly. If he stays he may get back to his best again.
Bukayo is back. He has got his drive and focus back, so strong and nimble when running with the ball, so accurate with his passing, so attack focussed in all he does. The racists lost, Saka is back.
Odegaard, our nr8 played like a nr10 and after a rusty start was producing all his Martin-magic again. Arteta has given him trust, belief and a home and we know what this did to Bergkamp – they lift you up where you belong.
Kola! Flipping heck, Kolasinac as LCB! I didn't see that one coming. He and Rob Roy formed a fine pair on the night and they never made me feel uncomfortable.
Tavares: looked lively and he dealt well with the Baggies' physicality. I didn't miss Tierney on the left today and Tavares seems a great understudy.
Pepe in space is a joy to watch. Loved his energy and positioning today. If only we could give him such space in the PL. Loved his assist for Laca's goal. Auba was free but Laca needed a goal: voila Laca, boom in the net.
The midfield pair of Xhaka and Elneny worked very well and was pivotal to our win. They ran the show in midfield and provided the impetus for our attack. Xhaka was everywhere and the ball once again kept coming his way – or was it the other way round?
By TotalArsenal 🚀⚽